HeadLamp 800 Pro
Performance USB HeadLamp
The most comfortable headlamp you'll ever wear.
We get it - you want to know what you can power and for how long. BaseCharge's Easy Read Dashboard delivers useful and actionable info clearly and concisely, including alerts and troubleshooting prompts so you can keep your system running smoothly without reaching for the manual.
Flush Front That Won't Slip On You

Moisture-Wicking Fabric & No Abrasion Points

Balanced, Nearly Weightless Feel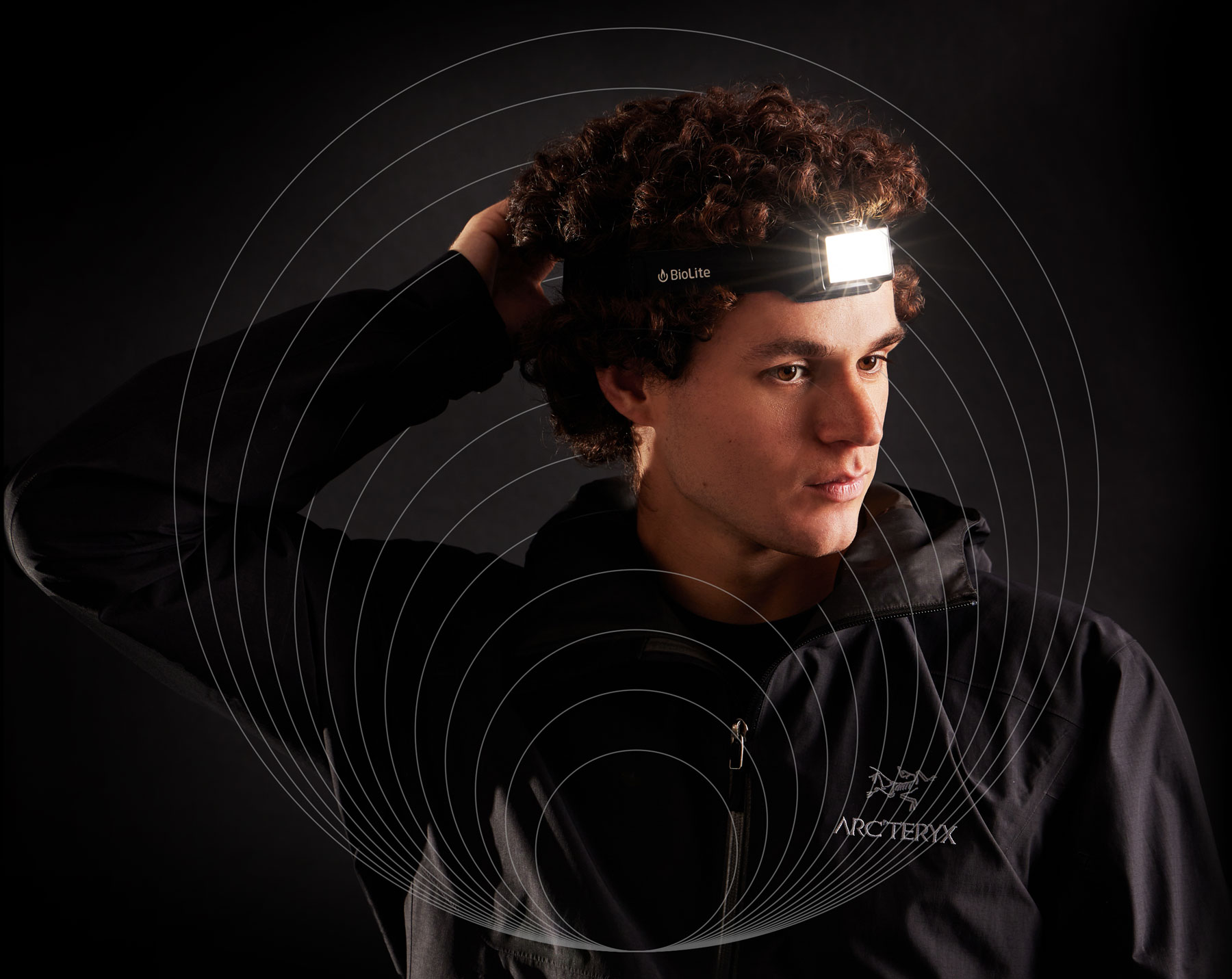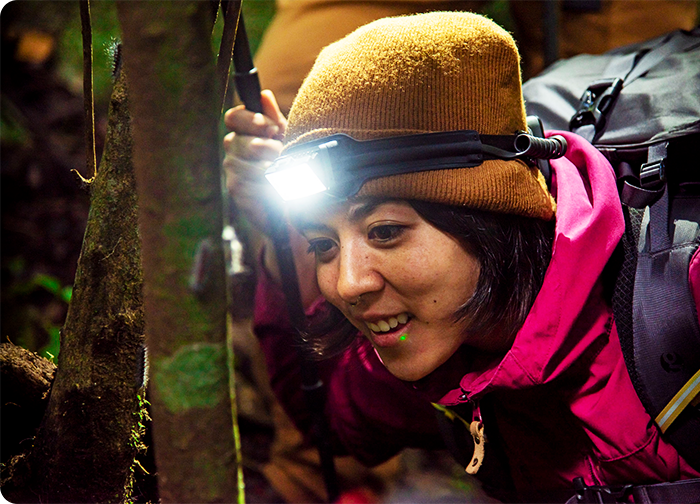 Pro Feature: Constant Mode
Most headlamps dim over time to conserve battery as your eye adjusts. You can override this with Constant Mode and maintain the exact brightness you want.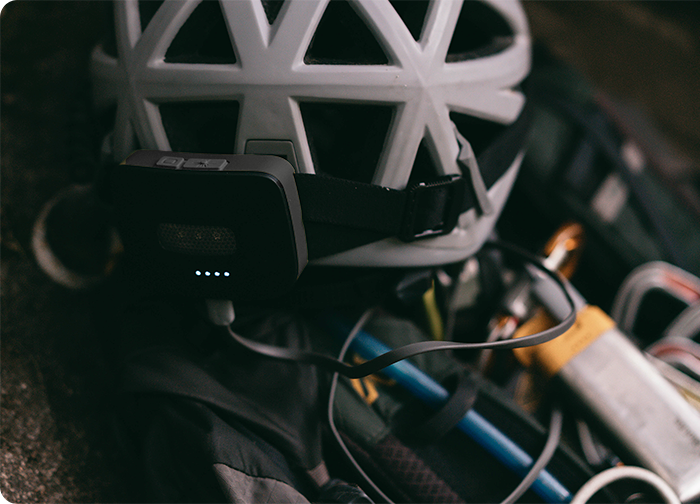 Pro Feature: Run Forever Cord Included
This 3ft charging cable makes it easy to connect to a power bank in a vest or backpack for extended runtimes.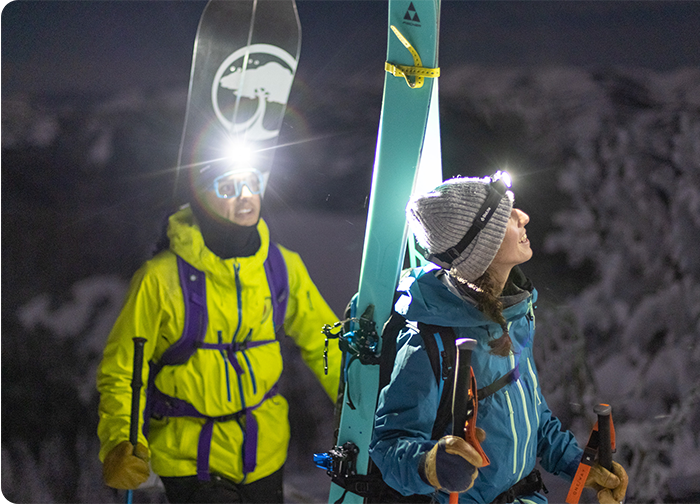 Pro Feature: Pass Thru+ For Cold Environments
In extreme cold, connect to an external power bank which can bypass the internal battery completely and keep you lit.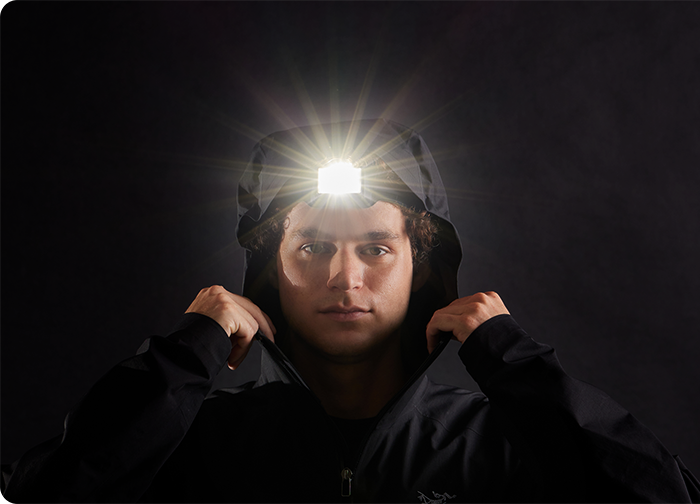 Bright With a Burst of Mega Bright (it's Bright).
30 second burst mode delivers 800 lumens of massive illumination.
8 Hour Reserve Mode
HeadLamp 800 will give you multiple warnings of a low battery then switch to 8 hours of low mode so you're never left in the dark.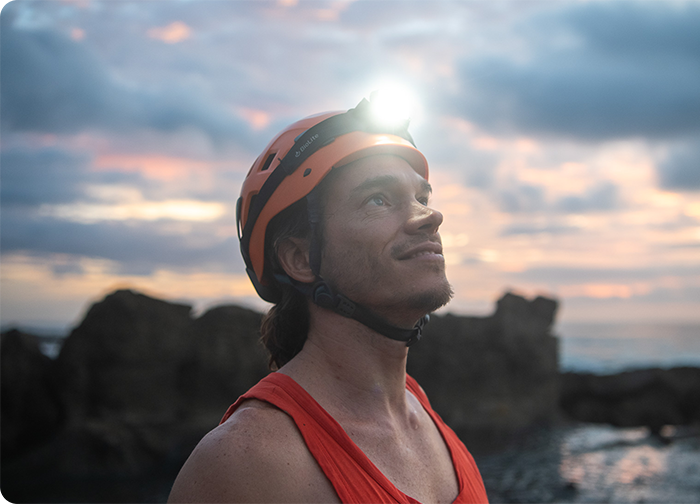 Fits Helmets Too
The Holy Fit Guarantee
Run with it, camp with it, live with it: feel the difference a good fit makes. Try our HeadLamps for 30 days and if you don't fall in love, we'll take it back for a full refund.
Pro Feature: Constant Mode
Most headlamps auto-regulate lumens to conserve battery life, quietly dimming over time as your eye adjusts to darkness. This works out efficiently in a lot of cases, but shouldn't be the only mode available for dealing with technical terrain or pitch darkness.

Constant Mode puts you in complete control of your lumens, enabling you to set a steady level of brightness that will not dim – unless you tell it to, of course.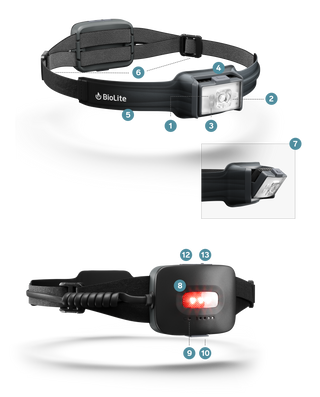 HeadLamp 800 Pro Anatomy
Red Flood Lens
White Flood Lens
White Spot Lens
4-Position Tilt Front Lens
On/Off/Lock Button
Moisture-Wicking Smart Fabric
Easy-Adjust Clips
Rear Red Visiblity Light
Constant Mode Indicator
Micro-USB & Run Forever Cable Input
Battery Indicator LEDs
Red Rear Light Control
Burst Mode & Constant/Regulated Toggle Button
Find The Right HeadLamp For You
MSRP
LUMENS
TOTAL WEIGHT
BEAM DISTANCE
BURN TIMES (HOURS)
WEATHER RESISTANCE
BATTERY INDICATOR
MODES
White Spot

White Strobe

White Flood

Red Flood

--

Spot + Flood

Rear Red Flood

Rear Red Strobe

30 Second Burst
White Spot

White Strobe

--

Red Flood

Red Strobe
White Spot

White Strobe

White Flood

Red Flood

--

Spot + Flood