Charge 40 PD
Fast USB-C PD Powerbank
Save €13.99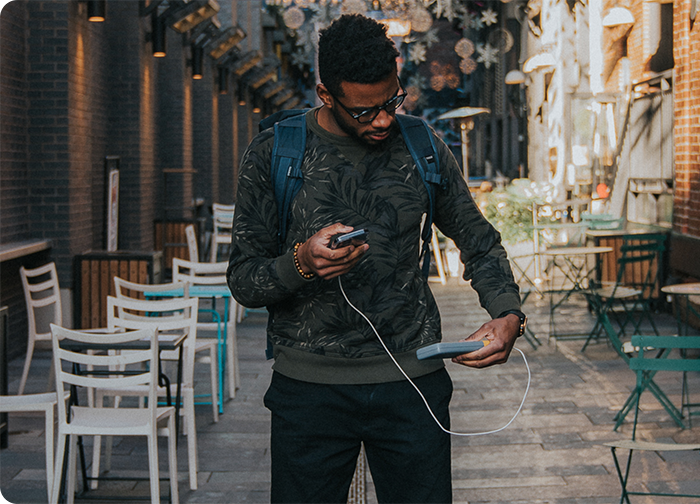 You Can Take on a Plane
Charge 40 is FAA compliant for carry-on luggage.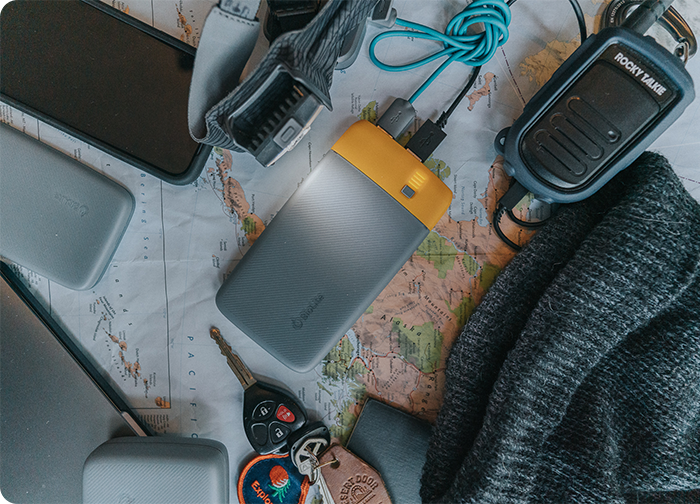 Ideal Travel Companion
When your phone is working overtime navigating maps and translating phrases, keep Charge 40 in your bag for backup.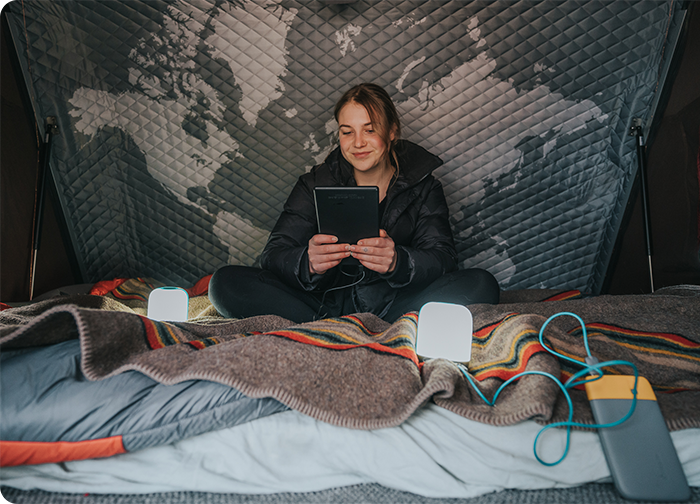 Hub for the Campsite
Keep headlamps, lanterns, and GPS ready for adventure.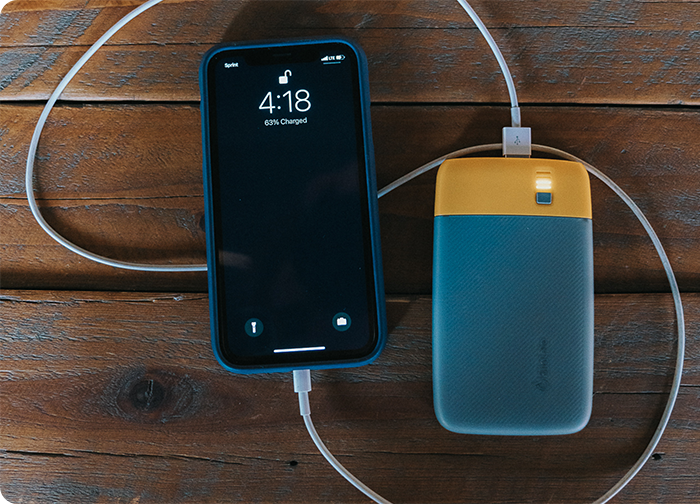 2.5 Phone Charges
Keep your camera-wallet-radio-gps- weather reporter, full of juice.
Compare Charge PD Models
MSRP
BATTERY
CHARGE TIME
2.5 hours by 18W USB

C-PD
WEIGHT
DIMENSIONS
5.9 x 3.2 x 0.7 in

(150 x 81 x 17 mm)
6.7 x 3.2 x 1.0 in

(170 x 82 x 25 mm)
5.0 x 3.0 x 0.6 in

(128 x 75 x 14 mm)
CHARGE CAPACITY
SMARTPHONE: 2.5

BIOLITE HEADLAMP 330: 8

TABLET: 1

13" LAPTOP: ---
SMARTPHONE: 5

BIOLITE HEADLAMP 330: 16

TABLET: 2

13" LAPTOP: 1
SMARTPHONE: 1.5

BIOLITE HEADLAMP 330: 5

TABLET: ---

13" LAPTOP: ---