CampStove Complete Cook Kit
Portable Wood Cooking System
Save €76.00
Turn fire into electricity.
Like what a solar panel does with the sun, CampStove does with fire. Using an internal thermoelectric generator, the stove converts heat into usable electricity and uses it to power an internal fan for hyper-efficient combustion. Surplus juice is stored in the internal battery so you can access energy when you need it.
Award-winning patented airflow combustion tech

Internal 3200 mAh battery stores your energy

Power lights, GPS watches, and more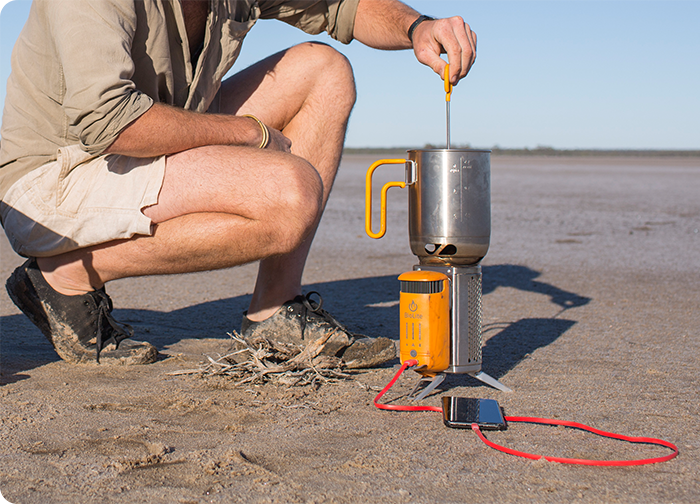 Charge your gear while cooking your meals
Get even more from your cooking fire by capturing waste heat and turning it into usable electricity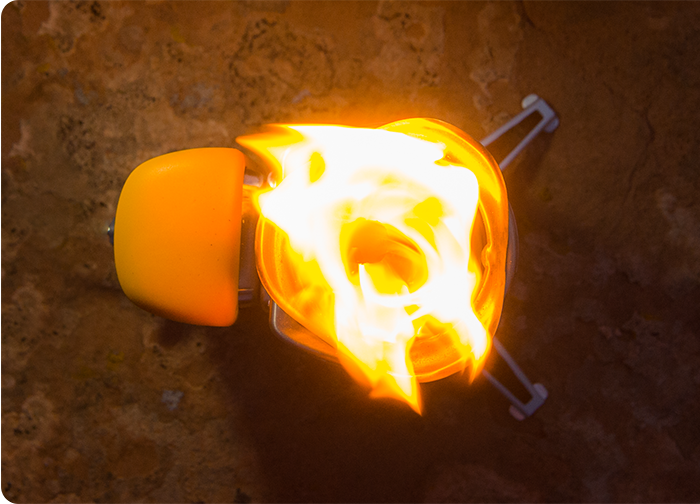 Enjoy a smokeless mini campfire
Patented combustion technology burns smoke before it can escape the fire so no more breathing in smoke.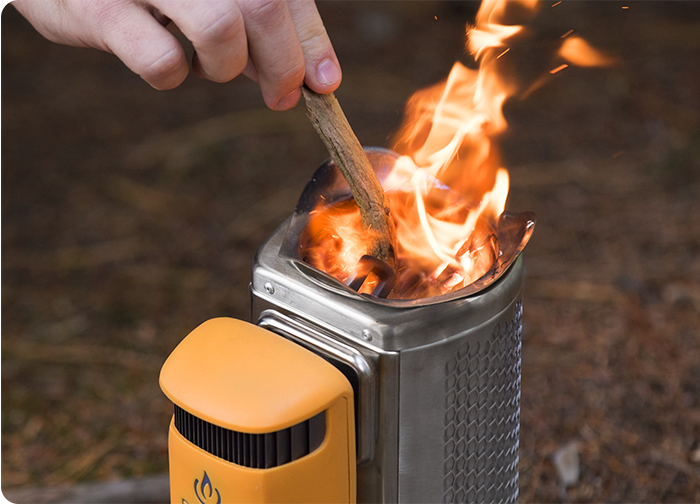 Grill, cook, and boil without any gas required
Plus cooking with wood is fun.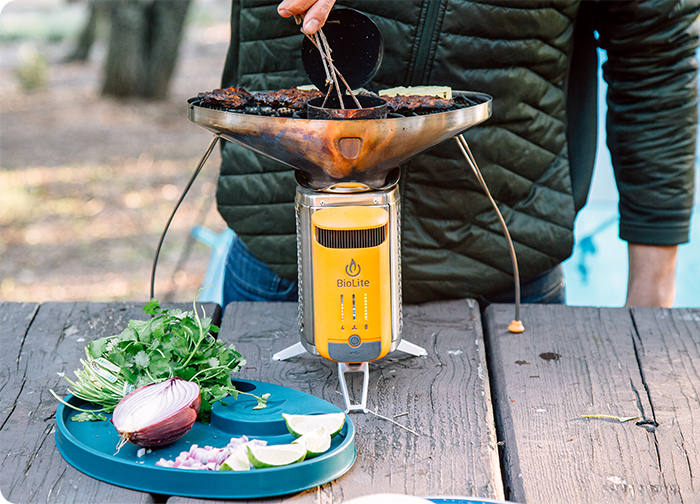 Food safe materials
BPA-free KettlePot top and durable stainless steel pot and grill.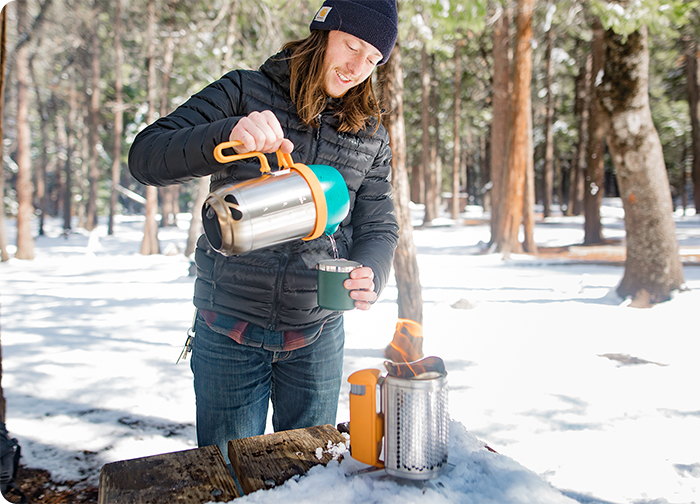 A complete camp kitchen for under 6 pounds
That's several pounds less than the average single single burner stove + gas + cookware setup.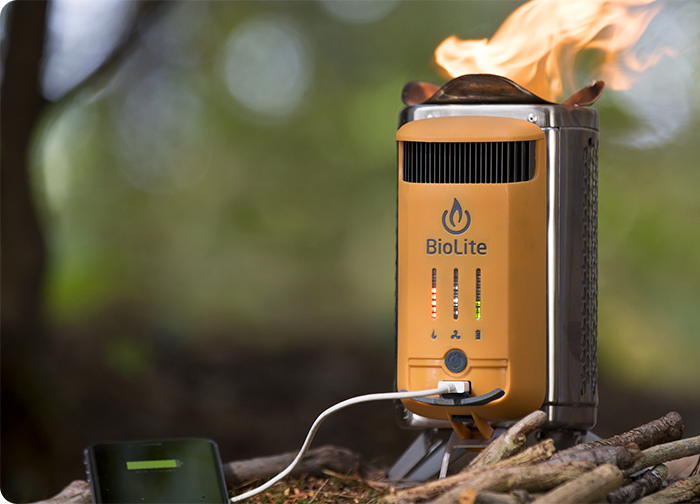 Control Your Flames
4 fan speeds enable you to set the intensity of your fire
Unleash Your Inner Camp Chef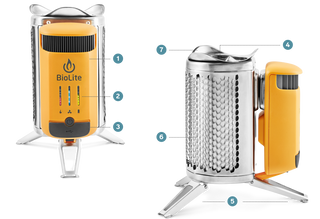 CampStove 2+ Anatomy
On-board 3,200 mAh battery. charges with or without a live fire
Smart LED Dashboard gives real time feedback on fire strength, power and fan speed
USB charge out to charge FlexLight & other gear
Internal fan jets circulate air for improved combustion
Lightweight Aluminum Legs fold up and away for nested portability.
Honeycomb heat mesh provides barrier from inner burn chamber
Scalloped pot stand accommodates BioLite KettlePot, Portable Grill and other cookware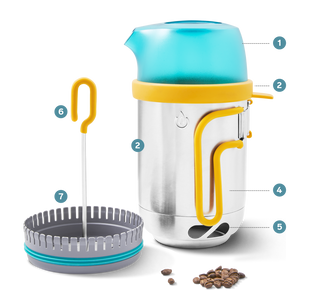 KettlePot & CoffeePress Anatomy
BPA-free high temp top to see what you're cooking
Silicone seal keeps liquids secure so you can pour without spilling
Ultra-thin stainless body is lightweight and safer than anodized aluminum cookware
Vertical cool-touch handles for easy handling and pouring
Heat shield concentrates flames and blocks wind
Stainless steel handle unscrews for packability inside KettlePot
BPA-free press filters coffee grounds for French-Press style brew







CampStove 2+ Inside The Tech
Watch as a BioLite engineer takes you inside the science of thermoelectrics.
CampStove 2+ Inside The Tech
Watch as a BioLite engineer takes you inside the science of thermoelectrics.