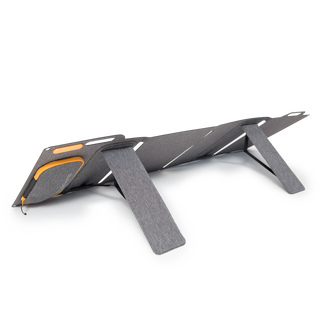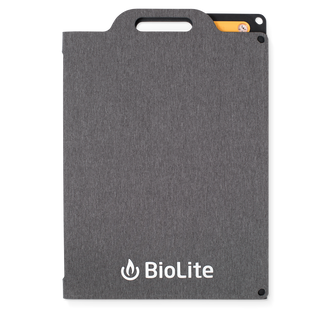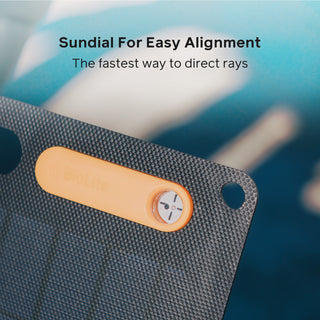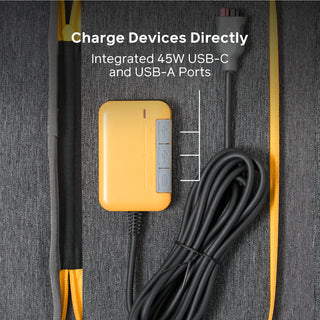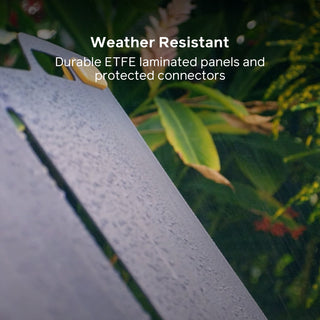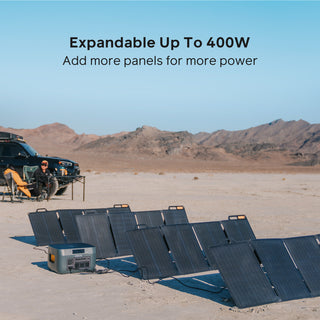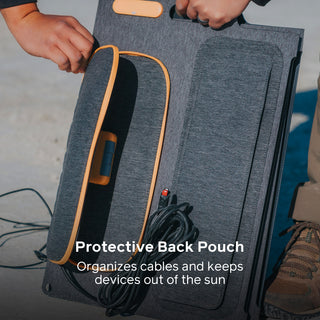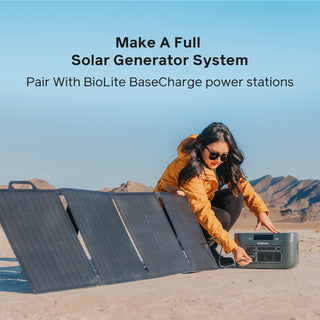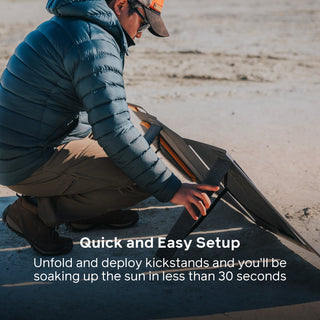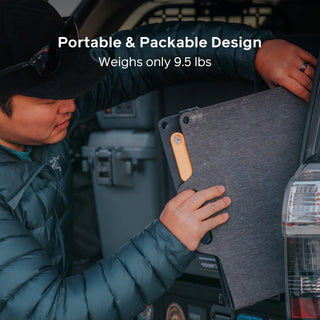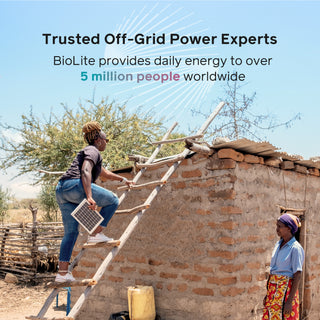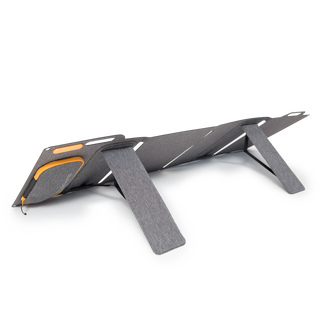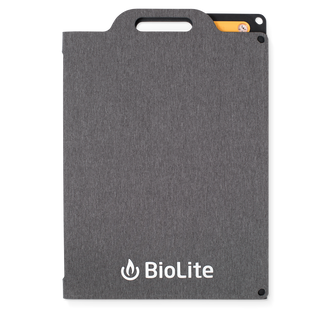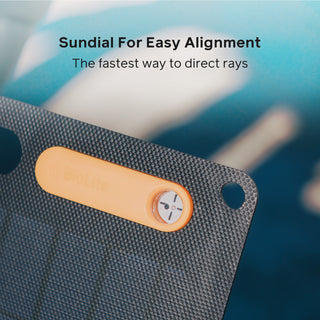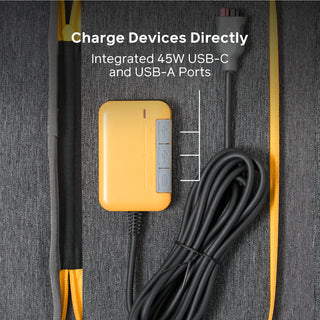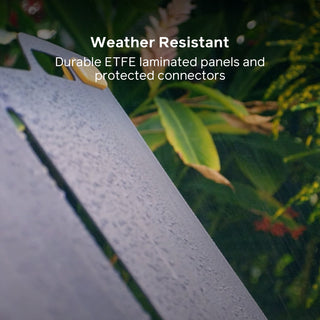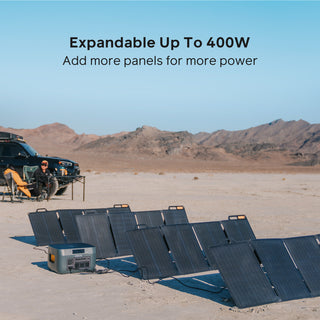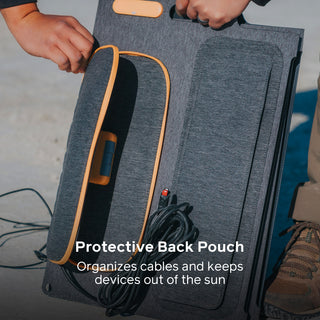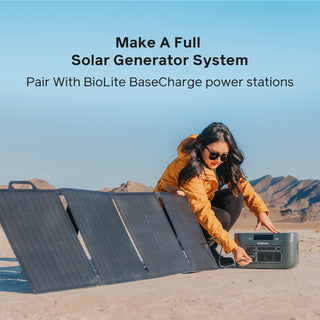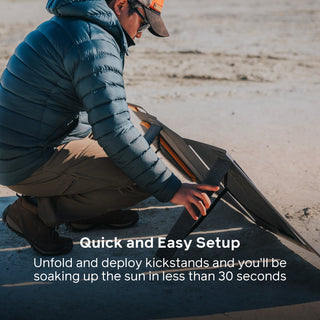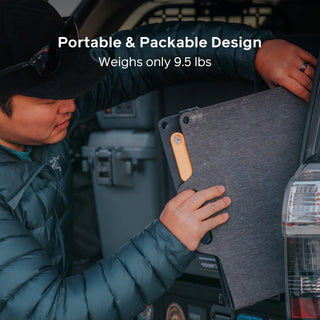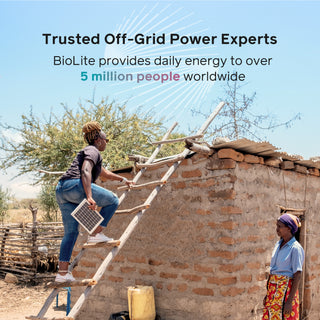 How SolarPanel 100 gets the most from the sun.
Put it in a sunny spot and you're set? Not quite. You can be missing out on up to 30% of your panel's efficiency without direct alignment. With BioLite's patented sundial and kickstand design, we make sure you're set up for success every single time.
Analog sundial - no power required

Kickstand stabilizes on various terrain

Dot move? Follow the sun and adjust for max power.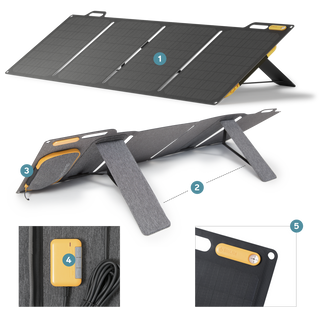 SolarPanel 100 Anatomy
Highly efficient monocrystalline solar cells deliver peak performance.
Dual kickstands stabilizes on various terrain.
Water resistant storage pouch keeps cables and ports dry in a rain storm.
USB-A & USB-C ports for direct charging.
Analog sundial for perfect alignment and peak power input.
Find The Right Panel Combination For You