FirePit+
Wood & Charcoal Burning FirePit
Save €120.00
"What did you do with the smoke?"
This is the question we always get when people see FirePit in person. The answer? We burn it. Smoke is just uncombusted fuel, so if we engineer a more efficient fire, you get less smoke while using less fuel. Feels like magic, but it's really science.
31 Internal Jets Inject Air Precisely Inside Burn Chamber

Better Airflow Means A Better Burn

No More Shuffling Around Smoky Open Fires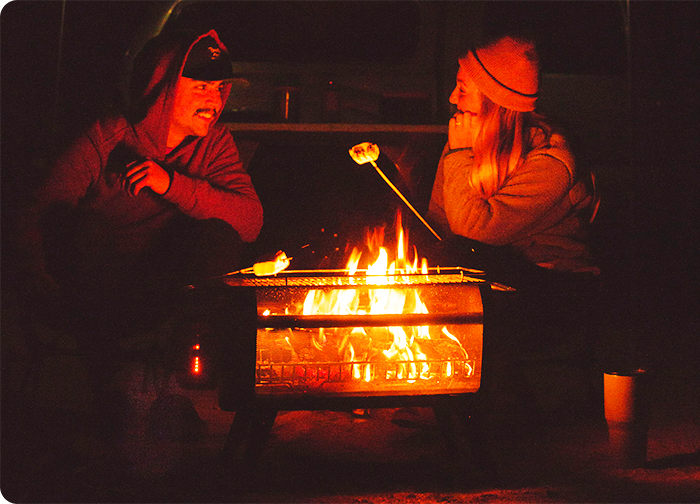 A Full Fire With A Full View
No hiding behind a metal drum here. X-Ray mesh disappears at night to create the feel of a floating fire.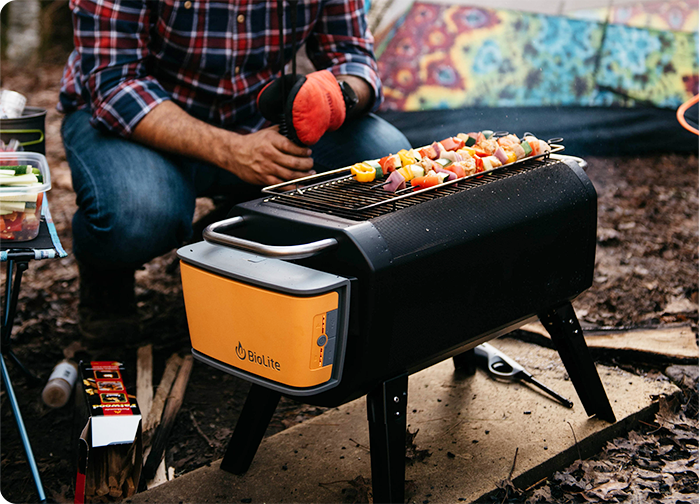 A campfire that cooks
Dual fuel design means you can cook your meals then kick back around the fire.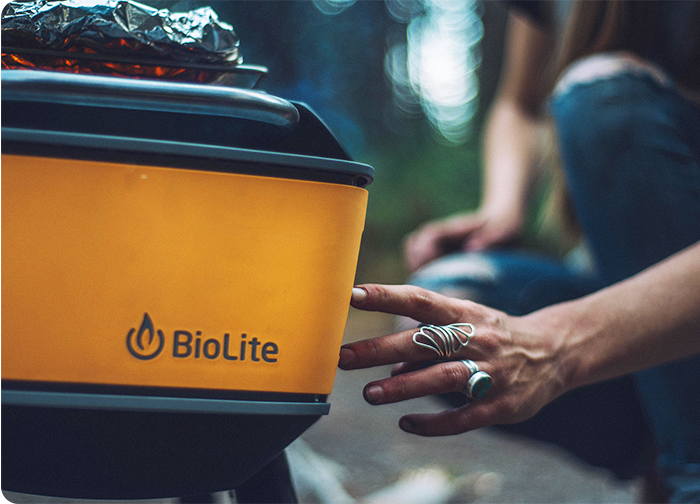 A fan to control flames
Four fan speeds located on side of FirePit give you ability to manage airflow and the size of your fire at the push of a button.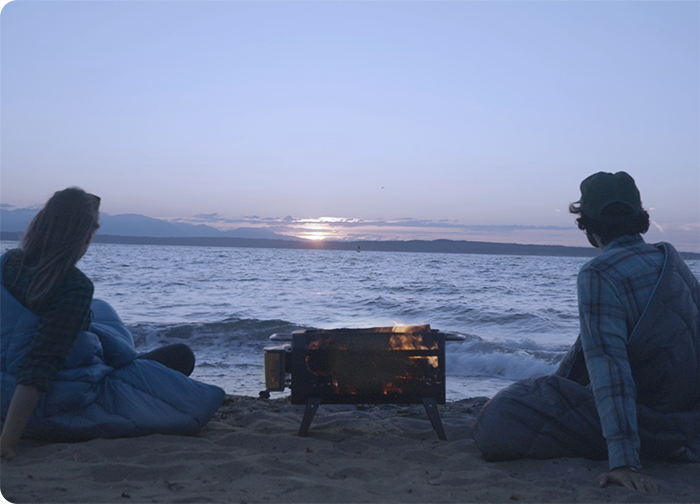 Designed To Travel
Backyard? Easy. Beach? Got it. Backcountry? No problem. FirePit is easy to carry, pack, and set up almost anywhere.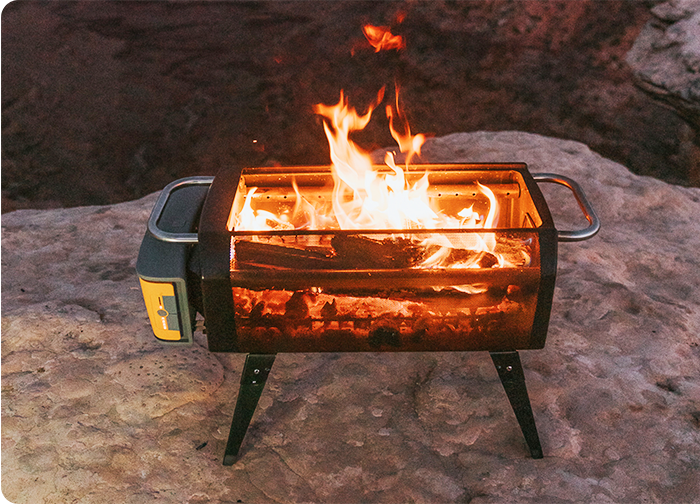 Easy Assembly & Cleanup
Complete combustion burns your fuel to ash. Use the trapdoor and a rag or brush to easily sweep out any remaining debris.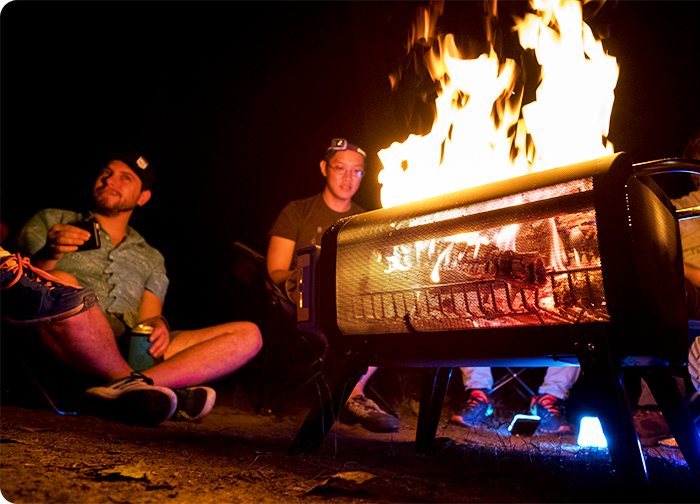 Warning: It's A Conversation Starter
Be ready for folks to ask you about it at the campsite - this thing turns heads.
The Ultimate Hack: Cookout-To-Hangout
FirePit's dual-fuel flexibility means you can start the night with a delicious meal and end with a cozy, smokeless fire.
Up Your Cooking Game
Add the griddle and lid to your FirePit for even more cooking capabilities (sold separately)
FirePit+ Anatomy
12,800 mAh USB rechargeable powerpack runs the fan for your fire for up to 30 hours. Detach and recharge easily via USB.
51 airjets inject the fire with oxygen along key locations. This creates a more uniform temperature and mixing of gases inside the fire which dramatically improves combustion.
Folding legs make portability a snap. Combined with the Carry Bag (sold separately), you're ready to go from the backyard to the beach in no time.
Grill grate to cook hibachi-style meals. Fuel rack adjusts to accommodate two types of fuel - wood or charcoal.
X-Ray Mesh allows heat to radiate out with a 360° view: glowing embers at the bottom, the gasifying wood in the middle, and the flames coming out at the top.
Spark To Smokless In 30 Seconds
Watch what happens when you switch on FirePit's smoke-busting technology
Spark To Smokless In 30 Seconds
Watch what happens when you switch on FirePit's smoke-busting technology